24-year old Egni Eckert was crowned Miss Universe Paraguay 2012 during an event held at the Sheraton Hotel in Asuncion on May 18th.
Egny stands 183 cm in height and represented the country in the Miss World 2010 contest. She will compete in the Miss Universe 2012 pageant to be held in December.


Elected Miss World Paraguay 2012 is Fiorella Migliore, a former Miss Italia nel Mondo (2008). She is 23 years old and stands 172 cm in height, and will travel to China to participate in the Miss World 2012 pageant in August.


Nicole Huber, a former Miss World Paraguay (2011) will represent the country in the Miss International 2012 competition to take place in Okinawa, Japan, in October.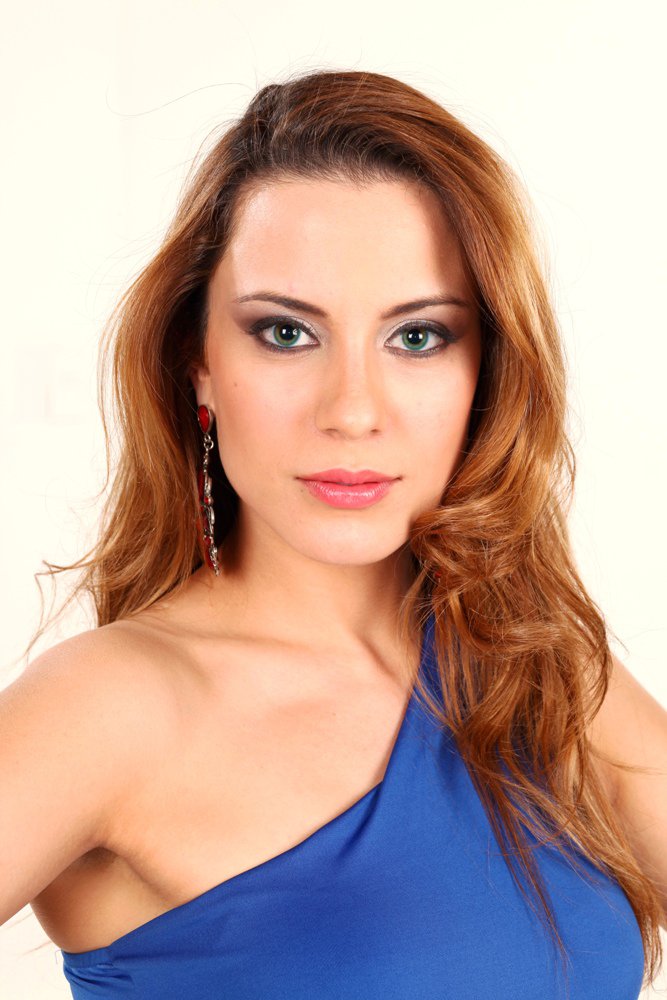 Alexandra Fretes was chosen as Miss Earth Paraguay for the second time (she won the title in 2011 but was unable to travel to the Philippines), and will compete in the Miss Earth 2012 pageant in Indonesia also in October.
Liliana Santacruz will represent the country in Miss Continente Americano 2012 in Ecuador next October, while Nadia Servian will compete in the Miss Bikini International 2012 pageant in Tianjin, China, in August.


Después de una difícil decisión entre las bellezas paraguayas, el jurado coronó ayer a la Miss Universo Paraguay 2012 Egny Eckert; mientras que Fiorella Migliore resultó Miss Mundo Paraguay 2012, Nicole Huber es la Miss Internacional Paraguay 2012 y Alexa Fretes es Miss Tierra Paraguay 2012.
La conducción del concurso estuvo a cargo de Mili Brítez y Paola Hermann que se realizó en el hotel Sheraton de Asunción, con transmisión en vivo de Telefuturo. La coordinación local del certamen estuvo a cargo de la doctora Isabel Mussi y el diseñador Salvador Mas, juntamente con Promociones Gloria.

Cabe destacar que la entrevista con el jurado se hizo un día antes del evento y los puntajes estaban bastante parejos. Sin embargo, el momento decisivo se dio anoche cuando las candidatas se lucieron en el evento de Miss de Misses con la coreografía a cargo de Alan Medina y las pasadas coordinadas por Paola Hermann, en traje de baño de Rondina, en ropa casual y vestidos de gala del diseñador Salvador Mas.



El jurado estuvo integrado por Gloria Suarez de Limpias, presidenta ejecutiva de Promociones Gloria; Elenita Ortiz de Dellavedova, Miss Paraguay 1984; Vivian Benítez, Miss Paraguay 1991; Fiorella Forestieri de Buzarquis, Miss Universitaria Paraguay 2008; Pedro Sanabria, de Alfapar Milano y Laboratorios Omega; Juan José Martínez, de Dismar; José Espínola, Joseph Coiffure; Mirtha Alcaraz, Clínica Odontológica Alcaraz; Guillermo Cortes, gerente de marketing de Editorial El País.

Los artistas que compartieron la velada de belleza y glamour fueron el tenor Gabriel Ayala, el grupo Cumbre Bohemia y la cantante María José Maldonado, Miss Universo Paraguay 2007.